Because only 10% of intestinal gas comes from fermentation in the intestine, medications and enzymes such as Beano and Phazyme are usually not very helpful in controlling these symptoms. To decrease the amount of gas developed in the colon, one can avoid foods such as beans, cabbage, Brussels sprouts, cauliflower, cucumbers, onions, and melons, and avoid drinks with a lot of carbonation.

Other foods may also be responsible, and these include prunes, apricots, lentils, carrots, and bananas. If lactose intolerance is suspected, eliminating all dairy products from the diet for a week or two should clarify the situation.
Continue Learning about Digestive Health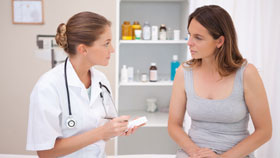 The digestive system includes all parts of the body that process food and expel waste, from your mouth to the end of your digestive tract. Diseases of the gastrointestinal tract prevent your body from effectively using the food yo...
u eat. Learn more about digestive health from our experts.
More