The brain has a direct effect on the stomach: even the thought of eating can release the stomach's juices before food gets there. This connection goes both ways. A troubled intestine can send signals to the brain, just as a troubled brain can send signals to the gut. Therefore, a patient's distressed gut can be as much the cause as the product of anxiety, stress, or depression. That's because the brain and the gastrointestinal (GI) system are intimately connected -- so intimately, that they should be viewed as one system, rather than two.

This is especially true in cases when the gut is acting up and there's no obvious physical or infectious cause. For such functional GI disorders, trying to heal a distressed gut without considering the impact of stress and emotion is like trying to improve an employee's poor job performance without considering his manager and work environment.
Continue Learning about Digestive Health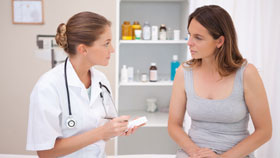 The digestive system includes all parts of the body that process food and expel waste, from your mouth to the end of your digestive tract. Diseases of the gastrointestinal tract prevent your body from effectively using the food yo...
u eat. Learn more about digestive health from our experts.
More