These tips may help you reduce swallowing difficulties:
Plan a regular mealtime schedule. Give yourself at least twice the time it usually takes to eat a meal. Don't allow yourself to feel hurried, because stress can exacerbate symptoms and make swallowing even more difficult. Minimize mealtime distractions by turning off the television and radio and keeping conversation to a minimum.
If you find that you fatigue quickly when eating a whole meal, plan five or six smaller meals during the day, or snack throughout the day. If chewing is too difficult, but your swallowing is good, drink a food supplement such as Ensure, Boost, or Carnation Instant Breakfast to supplement your diet. Check with your doctor to make sure that the protein content of those drinks doesn't interfere with the absorption of your medications.
Suck on a few crushed ice cubes about 20 minutes before mealtime to reduce any swelling in your throat. If you eat something very cold and sour, like lemon or lime sorbet, before you begin to eat, it may help to improve saliva production for people with dry mouth; it may also stimulate the muscles necessary for swallowing and reduce tongue delay.
Sit in an upright position with both feet on the floor and stay upright for at least 30 minutes after a meal. Reclining or lying flat while eating can cause food to remain in the esophagus or to back up into it. If you have frequent heartburn, it is important to consult with a good gastroenterologist. Frequent bouts of heartburn can damage the esophagus. In rare cases, food can be refluxed all the way up and into the throat. The major danger when that happens is that some of the refluxed material could get into the airway and down into the lungs. When foreign material gets into the lungs, it can cause pneumonia.
Keep your chin pointed down as you chew and swallow. In addition, gently touching or massaging the front of the throat right before or during eating may help stimulate swallowing.
Concentrate on each step of the swallowing process. Make sure you have enough saliva or moisture in your mouth to get the food into your esophagus. Do not try to eat if you are too fatigued to concentrate on chewing and swallowing.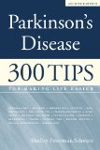 Continue Learning about Digestive Health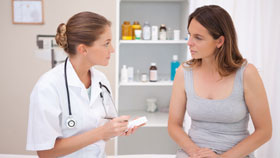 The digestive system includes all parts of the body that process food and expel waste, from your mouth to the end of your digestive tract. Diseases of the gastrointestinal tract prevent your body from effectively using the food yo...
u eat. Learn more about digestive health from our experts.
More