Once the vomiting seems to have stopped, try giving very small amounts of clear fluids frequently.
*Start with 1 teaspoon every 10 minutes; if that stays down for an hour or so you can slowly increase. Your pediatrician may recommend that you start with a clear electrolyte solution (such as Pedialyte, Enfalyte, or LiquiLyte).
*After several hours without further vomiting, your pediatrician may advise that you return to small amounts of milk (breast milk, formula, or regular milk) or whatever your child likes to drink for a few feeds before increasing slowly to the usual amounts.
*Many parents make the mistake of letting their thirsty child drink a few ounces at once, but with an uneasy stomach it will all come back up. It's best to avoid solids and stick with liquids for several hours after the vomiting has subsided.
*When you do introduce solids, go very slowly. Start small and simple, such as giving one spoonful of rice cereal or one cracker, and then wait about 30 minutes to see what happens.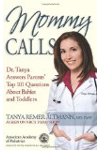 Continue Learning about Digestive Health