Deciding what to put in your mouth (and what not to) greatly influences how well or how quickly your digestive system ages. The food duo with the most muscle: fiber and water. Together they keep your food bulky and soft so it can move easily through your system without putting too much pressure on your intestines. Remember, without water, fiber often turns to cement. Containing no calories but still making you feel full, fiber combined with water helps your digestive system and your overall health because it helps keep you from eating the other things that are more likely to lead to problems associated with obesity, like heart disease and diabetes. Fiber is found in fruits, vegetables, whole grains, oats, beans, and some cereals. Your goal: 35 grams a day for women and 25 grams a day for men.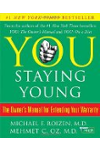 Continue Learning about Digestive Health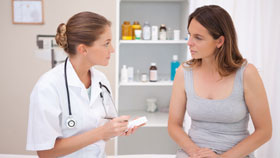 The digestive system includes all parts of the body that process food and expel waste, from your mouth to the end of your digestive tract. Diseases of the gastrointestinal tract prevent your body from effectively using the food yo...
u eat. Learn more about digestive health from our experts.
More