As early as in utero, docs check to make sure all the components of the gastrointestinal (GI) system, from the mouth to the anus, are connected. If the esophagus is not connected to the stomach, for instance, the child will vomit. While this problem is fairly uncommon, an ultrasound in utero can catch it; since the tube is blocked, these babies have extra amniotic fluid because they haven't been able to swallow it, and there will be no evidence of what's called a gastric bubble, because air can't pass through the esophagus to the stomach. If undiagnosed, the child will have trouble feeding (choking, sputtering, and so on). If the large intestine is not connected to the anus, the child cannot defecate, which is why Baby has to poop before going home from the hospital. In either case, surgery can connect the tubes properly.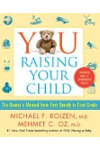 Continue Learning about Digestive Health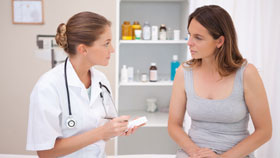 The digestive system includes all parts of the body that process food and expel waste, from your mouth to the end of your digestive tract. Diseases of the gastrointestinal tract prevent your body from effectively using the food yo...
u eat. Learn more about digestive health from our experts.
More