Liver transplant recipients must take medications to help the new liver function smoothly and to prevent organ rejection. Immunosuppressant medications have many side effects, including increased risk of infection.
Other risks after liver transplantation include:
- bleeding at the anastomosis (the place where the blood vessels from donor and recipient liver were joined);
- hepatic artery thrombosis (a clot in the liver artery);
- bile duct leaks, which can cause infection; and
- organ rejection.
Continue Learning about Digestive Health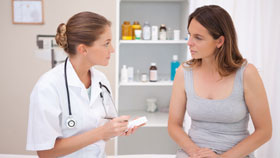 The digestive system includes all parts of the body that process food and expel waste, from your mouth to the end of your digestive tract. Diseases of the gastrointestinal tract prevent your body from effectively using the food yo...
u eat. Learn more about digestive health from our experts.
More