Projectile vomiting in infants is often caused by pyloric stenosis, says Howard Baron, MD, a pediatric gastroenterologist at Sunrise Hospital. In this video, he describes what doctors can do to treat this condition.
In infants, projectile vomiting happens when a baby has a condition called pyloric stenosis: an overdeveloped pylorus muscle at the bottom of the stomach. When the muscle tightens, it causes the entire contents of the stomach to empty, going "up and out," which can lead to dehydration. It usually happens in firstborn males, at around four to six weeks of age and tends to run in families. To a doctor conducting a physical exam of the abdomen, an overgrown pylorus will feel like an olive, and he can see it using ultrasonography. Pyloric stenosis can be fixed surgically.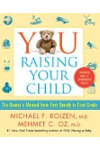 Continue Learning about Digestive Health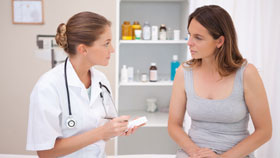 The digestive system includes all parts of the body that process food and expel waste, from your mouth to the end of your digestive tract. Diseases of the gastrointestinal tract prevent your body from effectively using the food yo...
u eat. Learn more about digestive health from our experts.
More