Whole organ pancreas transplantation is an important option for patients with type 1 diabetes and kidney impairment or end-stage renal disease. A pancreas transplant is recommended for patients with diabetes mellitus who have imminent or established end-stage renal disease, who have had or plan to have a kidney transplant, and patients with diabetes mellitus who meet the following criteria for pancreas-only transplantation:
A history of frequent acute severe metabolic complications requiring medical attention such as hypoglycemia, hyperglycemia, ketoacidosis.
Clinical and emotional problems associated with insulin therapy that are so severe as to be incapacitating.
Consistent failure of insulin-based management to prevent acute or chronic complications.
Patients with type 1 diabetes and hypoglycemic unawareness (lack of ability to sense when blood glucose is low) may be appropriate candidates for pancreas transplantation regardless of the need for kidney transplantation and despite the potential complications of immunosuppression. In such cases, pancreas transplantation may remove the need for insulin injections and may protect the native kidney. A small subset of patients with type 2 diabetes may also be candidates for pancreas transplantation.
Continue Learning about Digestive Health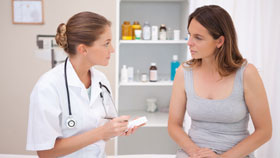 The digestive system includes all parts of the body that process food and expel waste, from your mouth to the end of your digestive tract. Diseases of the gastrointestinal tract prevent your body from effectively using the food yo...
u eat. Learn more about digestive health from our experts.
More