Functional gastrointestinal (GI) symptoms include:
Lump in the throat
Chest pain
Swallowing trouble
Heartburn
Indigestion
Dyspepsia
Upper abdominal pain
Nausea
Vomiting
Chronic abdominal pain
Attacks of abdominal pain
Abdominal bloating/distention
Gas
Belching
Flatulence
Chronic/recurrent diarrhea
Chronic constipation
Anal or rectal pain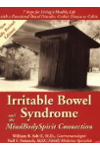 Continue Learning about Digestive Diseases
Digestive diseases, also known as gastrointestinal diseases, are disorders that affect your esophagus, stomach and small and large intestines. The symptoms of digestive diseases vary widely depending on which part of your digestiv...
e system is affected. Generally symptoms can be blood in your stool, a change in bowel habits, pain, weight loss or heartburn that is not relieved by antacids. See you doctor if you have any of these signs of digestive disease.
More