There are two functional rectal pain syndromes. The first and most common one is called proctalgia fugax. This is a sudden and often severe pain in the anus or lower rectum that lasts for several seconds to several minutes and then completely disappears. It is common for the symptom to awaken people from sleep, and it can occur after sexual activity. The attacks are usually infrequent.

The second is levator ani syndrome, which is chronic or recurrent rectal pain or aching that occurs episodically for 20 minutes or longer. The pain is often described as a dull ache or pressure sensation that is vague and felt high in the rectal area. It commonly seems worse with sitting than with standing or lying down. When the doctor examines the anus and rectum, the tenderness is most commonly noted more on the left than the right side.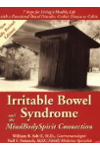 Continue Learning about Digestive Diseases
Digestive diseases, also known as gastrointestinal diseases, are disorders that affect your esophagus, stomach and small and large intestines. The symptoms of digestive diseases vary widely depending on which part of your digestiv...
e system is affected. Generally symptoms can be blood in your stool, a change in bowel habits, pain, weight loss or heartburn that is not relieved by antacids. See you doctor if you have any of these signs of digestive disease.
More