The human intestinal tract is inhabited by thousands of strains of bacteria, some beneficial, some harmful. The balance between these strains can have a huge impact on whether a person feels well or ill. When the intestines are healthy and in balance and everything is functioning smoothly, they are described as being in a state of symbiosis. When there is an imbalance of the bacteria in the digestive tract, an overgrowth of yeast, or the presence of viruses or parasites in the intestines, they are described as being in a state of dysbiosis. The way I often describe it is that we have houseguests all the time. Some are welcome, some are not welcome. When there are too many unwelcome guests, we have dysbiosis.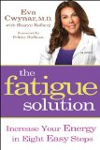 Continue Learning about Digestive Diseases
Digestive diseases, also known as gastrointestinal diseases, are disorders that affect your esophagus, stomach and small and large intestines. The symptoms of digestive diseases vary widely depending on which part of your digestiv...
e system is affected. Generally symptoms can be blood in your stool, a change in bowel habits, pain, weight loss or heartburn that is not relieved by antacids. See you doctor if you have any of these signs of digestive disease.
More