Nausea is usually described as a queasy, sick to the stomach sensation that may progress to the feeling of impending vomiting and ultimately to vomiting. Chronic nausea is a common functional symptom, while functional vomiting is rare. Some patients with chronic nausea describe an associated upper abdominal discomfort that could be considered to be dyspepsia (pain or discomfort centered in the upper abdomen), so chronic nausea is usually considered to be a form of chronic dyspepsia. Associated symptoms related to the autonomic nervous system are common, such as sweating and light-headedness. Finally, many report associated fatigue and even depression of mood.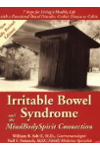 Continue Learning about Digestive Diseases
Digestive diseases, also known as gastrointestinal diseases, are disorders that affect your esophagus, stomach and small and large intestines. The symptoms of digestive diseases vary widely depending on which part of your digestiv...
e system is affected. Generally symptoms can be blood in your stool, a change in bowel habits, pain, weight loss or heartburn that is not relieved by antacids. See you doctor if you have any of these signs of digestive disease.
More