What disorders may be mistaken for irritable bowel syndrome (IBS)?
There are several different disorders and diseases that the doctor needs to consider in what is called "differential diagnosis." These are conditions that could be masquerading as irritable bowel syndrome (IBS) and that require proper diagnosis and treatment:

• Inflammatory bowel disease
• Colorectal cancer
• Diverticulosis
• Medications affecting bowel pattern (constipating or diarrhea-causing agents)
• Gastrointestinal infections
• Lactose intolerance
• Endocrine disorders and tumors (thyroid disorders most commonly)
• Microscopic colitis
• Collagenous colitis
• Chronic intestinal idiopathic pseudo obstruction (very rare)
• Bacterial overgrowth
• Antibiotic associated infection (Clostridium difficile)
• Malabsorption syndromes (especially celiac sprue)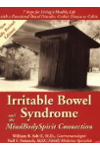 Continue Learning about Digestive Diseases
Digestive diseases, also known as gastrointestinal diseases, are disorders that affect your esophagus, stomach and small and large intestines. The symptoms of digestive diseases vary widely depending on which part of your digestiv...
e system is affected. Generally symptoms can be blood in your stool, a change in bowel habits, pain, weight loss or heartburn that is not relieved by antacids. See you doctor if you have any of these signs of digestive disease.
More