"Stomach flu" is the commonly used name for gastroenteritis. Gastroenteritis is almost always caused by a virus. But it is not caused by the influenza virus.
The viruses that most often cause gastroenteritis are noroviruses and rotaviruses, but there are host of other viruses. Some bacteria and parasites also can be the culprit.
The usual symptoms of gastroenteritis include:
Diarrhea
Abdominal discomfort, usually cramps
An upset stomach
Nausea, occasionally with vomiting
Gastroenteritis may cause a low fever and mild headache.
Viral gastroenteritis goes away without medication. The main concern until it goes away is dehydration. You can avoid this by drinking plenty of fluids.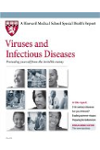 Stomach flu, also known as gastroenteritis, is usually caused by a virus, but may also be caused by bacteria, parasites, or toxins. Viral gastroenteritis is most commonly contracted through contact with an infected person or through contaminated food. Sharing glasses, spoons or other eating utensils, or eating food that has been touched by someone who is infected are common forms of transmission for this highly contagious illness. Stomach flu is usually caused by one of four viruses that attack the lining of the intestines. Different viruses tend to be more common among different age groups, but the symptoms and treatments are similar for all of them.
Continue Learning about Digestive Diseases
Digestive diseases, also known as gastrointestinal diseases, are disorders that affect your esophagus, stomach and small and large intestines. The symptoms of digestive diseases vary widely depending on which part of your digestiv...
e system is affected. Generally symptoms can be blood in your stool, a change in bowel habits, pain, weight loss or heartburn that is not relieved by antacids. See you doctor if you have any of these signs of digestive disease.
More