In the United States, the Norwalk virus accounts for 90% of community outbreaks associated with viral gastroenteritis. The high attack rates are associated with closed populations such as day care centers and cruise ships. It is spread person to person via fecal-oral route or contaminated food or water. Children commonly experience mild to moderate diarrhea without vomiting with symptoms lasting 24 to 60 hours.
Norwalk virus causes the same symptoms as rotavirus: nausea, diarrhea, and the like. Because of its incubation period (ten to fifty-one hours) and because it can survive the heat, it's a hearty bug that can hide out in foods, meaning that it can find its way onto, say, cruise ships, then decimate the ship's passengers after the carrier is long gone from port. While it usually resolves itself in a day or two, this virus is one of the reasons why we preach wash hands, wash hands, wash hands.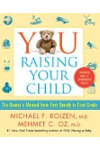 Continue Learning about Digestive Diseases
Digestive diseases, also known as gastrointestinal diseases, are disorders that affect your esophagus, stomach and small and large intestines. The symptoms of digestive diseases vary widely depending on which part of your digestiv...
e system is affected. Generally symptoms can be blood in your stool, a change in bowel habits, pain, weight loss or heartburn that is not relieved by antacids. See you doctor if you have any of these signs of digestive disease.
More