Usually it is unhealthy to skip meals because you often overcompensate by overeating in the next meals. However, some studies have found that skipping meals is beneficial in moderation even if it causes you to overeat a little more later on. Other studies have found that fasting at least once a month leads to better cardiovascular health.
It may sound counterintuitive but many people have difficulty losing weight because they skip meals throughout the day. If you skip meals, you will be hungrier the next time you eat, and you will overeat. Contrary to popular belief, overeating often stems from not eating enough of the right foods at the right time. Study after study shows that you will consume more calories at the end of the day when you skip meals and snacks.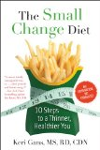 Skipping meals can be counterproductive if you are trying to lose weight. Skipping meals can cause you to overeat high-calorie foods." In other words, when you skip a meal, you may become so intensely hungry that you are driven to eating anything that isn't moving. Avoid this ravenous state of mind by eating at least three healthy, well-balanced, calorie-controlled meals daily. Don't skip meals. Instead, have more -- and smaller -- meals. The importance of not skipping meals, not going on fad diets and having plenty of fruits and vegetables cannot be stressed enough. Skipping meals can take a toll on your health and state of mind.
Skipping meals is a common problem. About 40 percent of adults skip at least one meal over a two-day period. Although you might think breakfast is the most commonly missed meal, people are actually most likely to skip lunch. The problem with skipping meals is that meal skipping usually results in in-between meal snacking. In one survey, people ate an average of two snacks each day. In this same survey, people eating three meals a day tended to be normal weight, while those eating more often than three meals a day were overweight.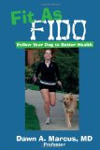 More About this Book
Fit As Fido: Follow Your Dog to Better Health
Let your dog teach you to live a happier, healthier, and more fulfilling life! Companionship with your pet can be used as a means and a motivator to increase your own physical and mental fitness....
Continue Learning about Dieting Risks