Research has consistently shown the Mediterranean diet to not only aid in obtaining a healthy weight but also to lower risk of chronic diseases, such as heart disease and cancer, as well as increase life expectancy. It is a plant-based diet that is rich in whole grains, fruits, veggies, and fish. Red Meat and sweets are limited.
An expert panel convened by U.S. News and World Report scored the most well-known diets on a scale of one to five, with five being best. Here's how they ranked:
The Dash Diet (4.8): A diet designed to prevent high blood pressure, DASH stands for Dietary Approaches to Stop Hypertension. It's endorsed by the U.S. Department of Health and Human Services. It's low in saturated fat and salt.
The TLC Diet (4.7): The Therapeutic Lifestyle Changes diet was developed by the National Institutes of Health. Designed for those with heart disease or at high risk for it, the TLC diet is low in saturated fat (less than 7% of calories) and high in fiber and calcium.
Mediterranean Diet (4.6): Healthy and satisfying, this eating plan includes plenty of fresh produce, whole grains, and heart-healthy fish and olive oil. You can also throw back a glass or two of red wine with dinner.
Mayo Clinic Diet (4.5): This plan promotes eating low-energy-dense food, so you feel fuller on fewer calories. Recommended foods include whole-grain carbohydrates, lean sources of protein such as legumes, fish and low-fat dairy, and heart-healthy unsaturated fats.
Volumetrics Diet (4.5): Volumetrics, like the Mayo Clinic plan, is designed to promote satiety through low-density foods like fruit, vegetables, whole grains, nonfat dairy, and lean meats.
Continue Learning about Dieting For Weight Loss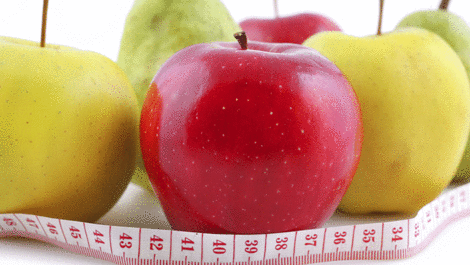 Losing weight quickly is OK as long as you do it safely, not through a crash diet. You can lose three or more pounds a week by burning more calories than you eat. If you burn an extra 500 calories per day through eating less and i...
ncreasing your physical activity, you can lose about one to two pounds of fat per week. Dietitians recommend a daily minimum of 1,200 calories per day (a 200-pound person might need 1,400 calories). Anything less makes you lose muscle as well as fat, which slows your metabolism. Instead, minimize your intake of starches, added sugars like high fructose corn syrup and animal fat from dairy and meats. Focus on eating fruits and vegetables, soy products, egg whites, skinless poultry breasts, shellfish and fish, nonfat dairy foods and meat that is 95 percent lean. Drink lots of water, don't skip meals, and eat only from a plate while seated at a table.
More