The following are my daily tips for weight loss:
Feel full on fewer calories, but more food. I eat a lot of foods that have fewer calories and I maintain my weight, without ever letting myself get ravenous.
Have 2 to 3 ounces of lean protein at each meal. Protein keeps you full for longer than other foods. Remember, it's all about feeling satisfied.
Before I start my meal I like to enjoy a soup or salad so I'm not famished for the main entree. I always have more vegetables on my dinner plate than protein or carbohydrates, and when I snack it's always on vegetables or fruit.
When I think I might be hungry, I try having some water to be sure I'm not dehydrated. If that doesn't work after 20 minutes, I have some fruit or vegetables with a low-fat dip.
Watch the amount of carbohydrates during your day and remember that the complex carbs with a lower glycemic index rating fill you up for longer.
Always eat something nutritious within two hours of waking in the morning. The moment you get out of bed you start burning calories, and you don't want your blood sugar to drop too low.
Never go longer than three hours without putting something nutritious into your body. Long periods of not eating can put your body into starvation mode, which slows down weight loss.
Always have your salad dressings and sauces on the side. Don't avoid them; just use them sparingly.
Don't deprive yourself of fat since most of the foods you enjoy probably have some fat in them. Try to have either smaller portions or to eat your regular portion less frequently.
Slim people eat slowly!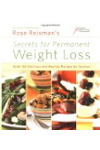 Continue Learning about Dieting For Weight Loss