Diets don't work for long-term weight loss. If you lose weight with a diet and then go back to your previous eating habits you will gain weight. Instead, eat more fruits and vegetables and less sugary beverages, sweets, and alcohol. Eat 2/3 the amount you used to eat. And of course to seal the deal, increase physical activity. Do something. Just move your body.
I think the first thing to know is that you are not failing the diet, the diet is failing you. The technical definition of "diet" is simply what we consume on a daily basis. These fad diets that come out are always looking for a quick fix way to drop weight. What this usually entails is cutting out macronutrients (carbohydrates, proteins, fats) or drastically cutting calories.
In order to succeed in fat loss it is important to feed the body properly. Focus more on the quality of nutrients going into the body. There is no quick fix to weight loss, so maintain a consistently healthy diet and you will experience success! Some great nutritionals to look into are things such as Shakeology, which not only helps to control calories, BUT also encourages better overall nutrition. For a review, click the link listed.
New studies show that chronically dieting overweight individuals, especially those who gain and lose weight, do eat less than skinny people but continue to gain weight. For instance, the study by Dr. Rudolph L. Leibel published in the journal Metabolism entitled Diminished Energy Requirements in Reduced-Obese Patients compared the basal metabolic rate (calories burned per day at rest) in chronic dieters who had lost significant weight in the past to those of the same weight who had not chronically dieted nor lost significant weight in the past. The authors found that those who had dieted and lost weight in the past had, on average, a 25% lower metabolism than the control patients who had not lost significant weight. A recent study also mirrored these findings and was published in the Journal of Endocrinological Investigation. This study found that individuals with insulin resistance, which includes a large majority of overweight individuals, required 23 percent less calorie intake per day for the same body weight (18 percent reduction per fat free mass) to maintain their weight.
Even worse than the psychological land mines that comes with dieting are the physical problems. Dieting on a regular basis actually resets your body's metabolism to a lower level. One study showed that dieters, after just three days of decreasing their calorie intake, also decreased their basal metabolism (that's your metabolism when you're not doing anything) by 20 percent.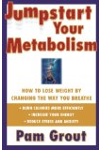 Continue Learning about Dieting For Weight Loss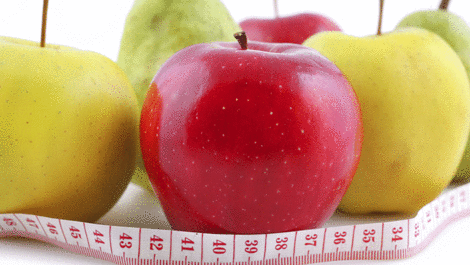 Losing weight quickly is OK as long as you do it safely, not through a crash diet. You can lose three or more pounds a week by burning more calories than you eat. If you burn an extra 500 calories per day through eating less and i...
ncreasing your physical activity, you can lose about one to two pounds of fat per week. Dietitians recommend a daily minimum of 1,200 calories per day (a 200-pound person might need 1,400 calories). Anything less makes you lose muscle as well as fat, which slows your metabolism. Instead, minimize your intake of starches, added sugars like high fructose corn syrup and animal fat from dairy and meats. Focus on eating fruits and vegetables, soy products, egg whites, skinless poultry breasts, shellfish and fish, nonfat dairy foods and meat that is 95 percent lean. Drink lots of water, don't skip meals, and eat only from a plate while seated at a table.
More