Eating out can be tough because many times there are items on the menu that seem healthy, but are not. In general, avoid anything with a cream sauce or is fried. Ask the server not to bring the bread, but if tempted, only have a slice and avoid the butter. Many restaurants have decent size portions so there really is no need for an appetizer, unless you get a salad with dressing on the side. Some menus such as Chili's have an icon near a healthy option so look for that to guide you. When in doubt, check for the words grilled or steamed, or simply ask the server how an item is prepared. Asked if substitutions are allowed and opt for steamed vegetables instead of fries. If you are starved, have an apple, orange, pear or peach before going out to stave off the hunger so you aren't ravenous when making your menu selection. Eating out is part of our everyday life so take the time to learn a little about healthy eating so that you can make a well-informed choice.
For most people, eating out is an unavoidable way of life. Business travel, frequent meetings, and just sheer lack of time and energy make it very difficult to avoid eating out on a regular basis. However, if you want to lose weight and keep it off over the long haul, try to eat out less. When you do decide to eat out, be sure to determine in advance that you are going to make wise food choices and keep on track with your weight-loss program. Choosing a restaurant wisely and knowing what is on the restaurants menu can help you decide what you are going to eat before you arrive and are tempted and begin to be influenced by all of the wonderful aromas. In addition, remember to always try to spoil your appetite by eating something healthy or taking PolyGlycopleX (PGX) before you get to the restaurant to avoid being overly tempted to choose the higher calorie menu items. Most restaurants, even fast-food joints, offer a variety of healthy salads and other low-calorie items so it is easily possible to eat out, make wise food choices, and still enjoy yourself.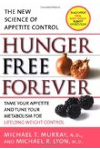 Eating out regularly can make it harder to maintain a normal weight. Restaurant meals, both sit-down and fast-food, tend to be high in fat and calories, and come in huge portions, compared with meals you would make at home. So you need a strategy. Watch out for sneaky calories, such as sugar-sweetened drinks, bread on the table, cocktails and fried appetizers. Come in with a portion control plan: You may want to share an entree with your eating companion, or—before you're served—ask that half of your entree be wrapped up to take home. Where you eat makes a difference, too. Look for restaurants with good-tasting lower-calorie choices, especially places that are happy to make healthy substitutions for you.

Continue Learning about Dieting For Weight Loss