Practically every successful self-changer and every behavioral researcher will render the same advice: buddy up. We work better by working together.
Here are tips for assembling your support team for battling the bulge:
Who's got your back? Identify those around you -- family, friends, coworkers, schoolmates, and neighbors -- who will support your self-change. One or two solid people will do, but three or four might be ideal. The perfect support team consists of people from at least two locations, be they home, work, school, friend, or online.
Decide what you need. Make a list of candidates, and consider their availability, shared interests, and their ability to support (as opposed to criticize). Factor in the type of support you seek: is it a good listener, a fellow gym rat, a lunch-time companion, or a strict coach?
Consider cyberfriends. You might want members of your team to be relatively new to your life or you might want fellow travelers who are working to improve the same problem you are. In both cases, consider joining an online support group.
Beware of toxic helpers. Please avoid adding to your team the Eeyores -- the gloomy, grey donkey from Winnie-the-Pooh. Their pessimistic "It'll never work" can be contagious. Let these naysayers hang with the my-wayers, the narcissistically-inclined folks who insist that what worked for them will automatically work for you.
Issue a formal invitation. It might sound hokey, but I recommend that you entice your team with a formal invitation in person or by telephone. If you make a personal, formal request, you have a much better chance of receiving a favorable response; most people feel honored to be asked.
Tell them what you expect. Be prepared for their queries: What can I do to help? What are you expecting from me? State just a few things for now: "You've already done the first thing, which is to support my efforts. For now, listen to me as I express both my fear and excitement. As I proceed along, I'll probably ask you for help in reminding me to keep going and being around should I slip."
Make it a two-way street. You cannot realistically expect that any relationship will meet only your needs. Spend time nurturing your helping relationships, and prioritize their important events. Ensure that some of your conversations together pertain to them.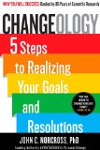 The best way to set up a support team is to team up with a close friend or family member and see who can lose the most weight in six weeks. Add a good incentive so that whoever wins gets a prize, like a nice dinner or spa day.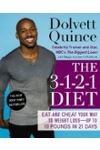 Continue Learning about Dieting For Weight Loss