Restaurants are notorious for serving over-sized portions, it's true but, it doesn't mean you have to over eat. If you are one of the million who have a head time simply eating less of the meal you order, maybe because you can't stop yourself from finishing your plate. There are a few other things you can do to ensure you don't overeat at restaurants without the difficult process of stopping yourself when you are face-to-face with your double bacon cheese burger.
Order from the appetizer menu. Many restaurants serve appetizer that are meal size. Take advantage, and order yourself an 'entrée' from the appetizer section of the menu.
Opt out of the extras. If you have the choice to add fries for a $1.50 or dessert comes with your entrée, say NO. It is easier to say no before it is on your plate. AND just don't eat the bread from the breadbasket – once you start it's too hard to stop, so just save yourself the pain and don't do it.
Share, share, share. Share a salad, entrée and even dessert. Chances are you will still be eating less than if you only had your own entrée.
Plan ahead. Most restaurants have the menu posted on a website, look at the menu, and decide what looks appetizing and healthy. Then you won't have to look at the menu, if you avoid the temptation you will avoid the extra calories.
Restaurants tend to provide large servings. To avoid eating too many calories, sodium, fat, or cholesterol in one meal, consider the following tactics:
Drink water (unless you're on a fluid-restricted diet). Sipping water throughout the meal can help you avoid overeating or drinking too much alcohol.
Beware the breadbasket. After selecting one piece of bread, ask that the breadbasket be removed (or move it to the other side of the table). Ask for olive oil instead of butter.
Ask that your food be prepared without added salt.
Split a meal with a friend.
Reconsider dessert. There are a lot of ways you can still enjoy an end-of-meal treat -- without too much fat, sugar, or calories. You can share a dessert with a friend or two, enjoy a hot beverage, or order fresh fruit as a dessert.
Take food home. Once you've eaten an appropriate portion, stop eating. Take leftover food home to enjoy later or share with someone else.
Continue Learning about Dieting For Weight Loss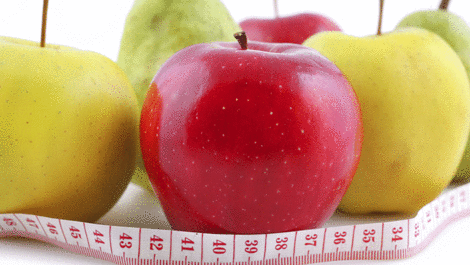 Losing weight quickly is OK as long as you do it safely, not through a crash diet. You can lose three or more pounds a week by burning more calories than you eat. If you burn an extra 500 calories per day through eating less and i...
ncreasing your physical activity, you can lose about one to two pounds of fat per week. Dietitians recommend a daily minimum of 1,200 calories per day (a 200-pound person might need 1,400 calories). Anything less makes you lose muscle as well as fat, which slows your metabolism. Instead, minimize your intake of starches, added sugars like high fructose corn syrup and animal fat from dairy and meats. Focus on eating fruits and vegetables, soy products, egg whites, skinless poultry breasts, shellfish and fish, nonfat dairy foods and meat that is 95 percent lean. Drink lots of water, don't skip meals, and eat only from a plate while seated at a table.
More