Americans spend almost $600 million on self-help books each year, with diet books leading the pack. While self-help is big business, it is, alas, not always a scientific business. Of the estimated 5,000 self-help books published annually, the vast majority are published without any controlled research documenting their effectiveness as self-help. It's a mess out there, friends.
But several strategies can help you select the best resources and avoid the clunkers:
Don't choose a book because of its cover or title. Publishers spend huge sums of money to create splashy covers and develop attention-grabbing advertising campaigns. Become an intelligent consumer by going beyond the glitzy cover and the fancy ads.
Avoid books that focus primarily on celebrity testimonials. Don't purchase something just because Movie Star X hawks it. Is that how you would select treatment for a serious medical problem?!
Select a resource that makes realistic claims. Most weight problems do not arise overnight, and most can't be solved overnight.
Examine the research evidence reported in the book. Hardly any self-help books, by design, contain elaborate research citations. However, authors of the most effective resources typically summarize their research evidence and list research sources in an appendix or endnotes.
Favor self-help that has been tested as self-help. That does sound crazy, doesn't it? But "clinically tested" usually means that the methods work in the hands of a professional -- we have no way of knowing whether those methods are effective on your own at home. The strategy, then, is to look for evidence that the self-help works as, well, self-help!
Select books that recognize weight problems are caused by a number of factors and have multiple solutions. A variety of self-change methods will assuredly be more useful than a solitary technique.
Choose a book that clearly explains its limitations. Effective self-help books clearly state their limits: which individuals should not use them and when their use is, in fact, contraindicated.
Check out the author's educational and professional credentials. Most of the best diet books and Internet sites are written by licensed professionals.
Be wary of authors who reject the conventional knowledge. Some diet authors attack weight-loss professionals as being too conservative, too concerned with scientific evidence. Consider such attacks a red flag, and avoid these authors.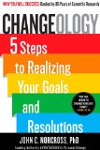 Continue Learning about Dieting For Weight Loss