Research shows that your surroundings may play a role in determining how much you eat. Specifically, the more comfortable and relaxed you are, the more you lower your inhibitions. If you want to create the mood to keep you the fullest, make this your dining-room feng shui:
Choose bright lights over soft lights.
Choose warm room temperature over cold ones.
Choose conversation over music or TV, which can distract you into eating more.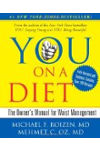 Continue Learning about Dieting For Weight Loss