The critical component to fat loss is maintaining a negative calorie balance over time. There really is no easy answer other than this. There is however the ability to make this process more comfortable by practicing a few simple tips. First, stay hydrated. Your body needs water to not only curb the hunger response by assist in the metabolism of fat. Second avoid junk foods. They are loaded with simple sugars and bad for you fats and while their calories could still work in your whole weight loss picture they will ultimately lead to an increase in your hunger response and large fluctuations in your energy levels. Combine these tips with a caloric picture that creates an energy deficit every day and you will lose fat.
A good diet option to reduce fat is to stay away from fried foods, fast food, processed food and sugary foods. Incorporating whole grains, lean protein and fresh fruits and vegetables into daily meals will increase energy levels; provide the body with much needed vitamins and minerals and help keep off unwanted fat.
The best way to fight global fat is to stick to the principals of a Mediterranean diet. Focus on incorporating fish, fruits and vegetables to insure that the calories you consume are full of nutrients.
Cut your carbohydrates in half, and double your vegetables. Three times a week, replace meat with fish and replace sugary snacks with fresh fruit.
This content originally appeared on
doctoroz.com
Continue Learning about Dieting For Weight Loss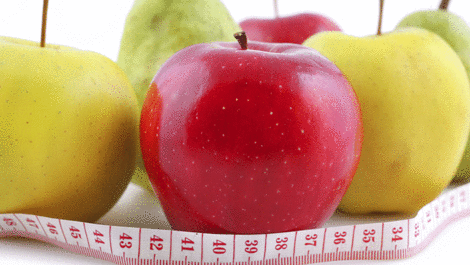 Losing weight quickly is OK as long as you do it safely, not through a crash diet. You can lose three or more pounds a week by burning more calories than you eat. If you burn an extra 500 calories per day through eating less and i...
ncreasing your physical activity, you can lose about one to two pounds of fat per week. Dietitians recommend a daily minimum of 1,200 calories per day (a 200-pound person might need 1,400 calories). Anything less makes you lose muscle as well as fat, which slows your metabolism. Instead, minimize your intake of starches, added sugars like high fructose corn syrup and animal fat from dairy and meats. Focus on eating fruits and vegetables, soy products, egg whites, skinless poultry breasts, shellfish and fish, nonfat dairy foods and meat that is 95 percent lean. Drink lots of water, don't skip meals, and eat only from a plate while seated at a table.
More