Before you enter a restaurant you have to have a plan. You first need to identify your hunger level. If you go in starving you will be more likely to start with the rolls or chips that are on the table. When you sit down ask them to bring a salad and forgo the rolls or chips. Next, order a reasonable amount of food. If you go in starving you will often order more food than you need to eat. Stop when you are full. Keeping a food journal will help you identify your hunger levels which lead to more control. Ask yourself am I full yet? Stop eating before you are stuffed. The habits you put in place before you step foot in a restaurant are the keys to avoiding overeating when dining out.
Restaurants tend to provide large servings. To avoid eating too many calories, sodium, fat or cholesterol in one meal, consider the following tactics:
Drink water (unless you're on a fluid-restricted diet). Sipping water throughout the meal can help you avoid overeating or drinking too much alcohol.
Beware the breadbasket. After choosing one piece of bread, ask that the breadbasket be removed (or move it to the other side of the table). Ask for olive oil instead of butter.
Ask that your food be prepared without added salt.
Split a meal with a friend.
Reconsider dessert. There are a lot of ways you can still enjoy an end-of-meal treat -- without too much fat, sugar or calories. You can share a dessert with a friend or two, enjoy a hot beverage, or order fresh fruit as a dessert.
Take food home. Once you've eaten an appropriate portion, stop eating. Take leftover food home to enjoy later or share with someone else.
If you must eat out more than once or twice a week, you need to be more cautious. I often tell people to eat something before they visit a restaurant. And while you may be thinking that would simply add more calories, you'll find that if you eat something healthy as a snack before, you will make better choices and be less interested in the bread, for example. The whole idea of saving up to eat out and starving yourself all day is hard to manage because of ghrelin (hunger hormone) production. When you are at a restaurant, start with a salad or soup. What you'll discover is, after that, an appetizer may be more than enough for your main course. Or, you may choose to order a salad and two appetizers. It keeps portions small and often gives you more than enough food to satiate your hunger.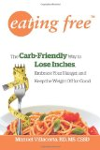 Before even arriving at the restaurant, you can prepare yourself for how you will handle the meal. Most restaurants have online menus so that you can preview your selections and decide in advance what will work best for you. You can also eat a small snack before you leave so that you won't arrive famished and ready to eat the entire bread basket. Remember, you have the power to control everything that passes by your lips and having a game plan will not only reduce your anxiety, but empower you to make healthful choices.
Watch this video to learn more from Dr. Mehmet Oz about overeating.



Continue Learning about Dieting For Weight Loss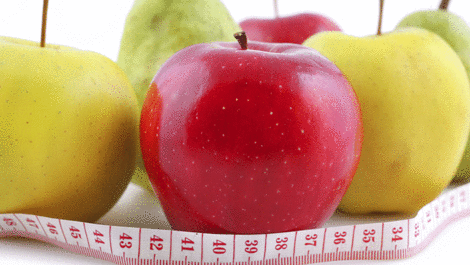 Losing weight quickly is OK as long as you do it safely, not through a crash diet. You can lose three or more pounds a week by burning more calories than you eat. If you burn an extra 500 calories per day through eating less and i...
ncreasing your physical activity, you can lose about one to two pounds of fat per week. Dietitians recommend a daily minimum of 1,200 calories per day (a 200-pound person might need 1,400 calories). Anything less makes you lose muscle as well as fat, which slows your metabolism. Instead, minimize your intake of starches, added sugars like high fructose corn syrup and animal fat from dairy and meats. Focus on eating fruits and vegetables, soy products, egg whites, skinless poultry breasts, shellfish and fish, nonfat dairy foods and meat that is 95 percent lean. Drink lots of water, don't skip meals, and eat only from a plate while seated at a table.
More