The diet strategy that helped me the most is journaling every bite I take on a site like My Fitness Pal and a high protein low carb diet. I strongly believe that you must combine healthy eating with exercise to truly be successful at keeping the weight off. What is the best the diet? Since there is NO universal diet because everyone is different, the answer is the best diet is the one that YOU will stick to!
The diet strategy that has helped me the most is keeping a food diary. I think it's the only way to go to commit to a diet and enforce the changes needed for healthy eating. Each night I will plan my entire next day - 3 regular meals and 2 snacks. This helps me in a few ways. First, I am able to plan out my calories appropriately - I try very hard to stick to a calories count of 500 for breakfast, 200 for snack, 400 for lunch, 200 for snack and 400 for dinner. I don't want to play with guesswork - I want to know what's what with each meal. Second, I am able to have my food prepared beforehand to save time. I work full time, I'm a mom and I run and workout 6 days a week. I don't have much spare time after all that. This keeps me on track with planning and saving time. Third, it holds me accountable all day long. Where this may seem fairly regimented to some, I need the stability of my food diary to keep me on track with my weight loss.
I am a huge BELIEVER in Weight Watchers! I've been on the program for 2 years and have lost a total of 180+ pounds. The program has really taught me how to cook our favorites in a healthy way, eat the right portion size, order healthy when we eat out and how important activity really is. Weight Watchers has definitely made it possible to change my life rather than just a temporary change to lose some weight. I know that continuing to follow the program will be manageable my entire life.
Continue Learning about Dieting For Weight Loss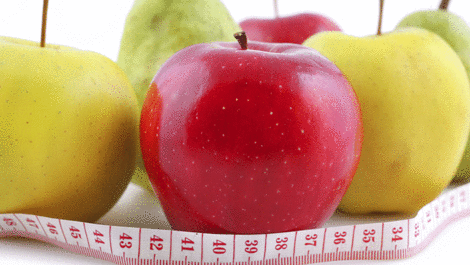 Losing weight quickly is OK as long as you do it safely, not through a crash diet. You can lose three or more pounds a week by burning more calories than you eat. If you burn an extra 500 calories per day through eating less and i...
ncreasing your physical activity, you can lose about one to two pounds of fat per week. Dietitians recommend a daily minimum of 1,200 calories per day (a 200-pound person might need 1,400 calories). Anything less makes you lose muscle as well as fat, which slows your metabolism. Instead, minimize your intake of starches, added sugars like high fructose corn syrup and animal fat from dairy and meats. Focus on eating fruits and vegetables, soy products, egg whites, skinless poultry breasts, shellfish and fish, nonfat dairy foods and meat that is 95 percent lean. Drink lots of water, don't skip meals, and eat only from a plate while seated at a table.
More