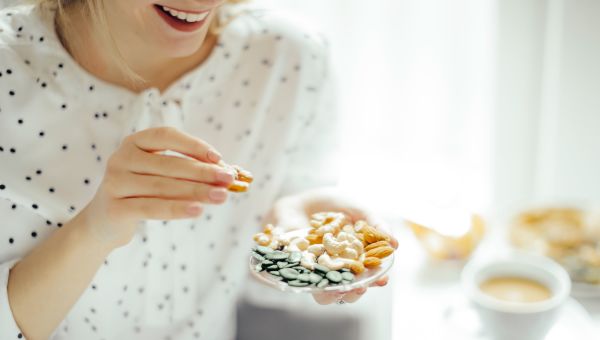 Hey fast eaters, slow down! Taking time to chew and enjoy each bite of your meal can help reduce your risk for obesity.
If you want to truly enjoy your meal, remember to chew your food and savor every bite. This mindful eating technique will not only help you digest your meal better but also regulate your hunger cues. A study published in the BMJ reveals that cramming food into your mouth or eating too quickly is associated with obesity and a larger waist circumference. Over six years, out of more than 59,000 people with type 2 diabetes, researchers found only 22 percent of slow eaters were obese, while 45 percent of fast eaters were. Plus, slow eaters had a lower body mass index and smaller waist circumference.
Are you a speedy eater? Practice mindful eating: Chew the food in your mouth thoroughly and drink water in between bites. Avoid eating at your desk or in front of a screen, and share your meal with a friend or family member. You also want to skip drive-thru breakfasts and prepare and eat your meals at home as much as possible.
These techniques will send signals to your brain that you've had enough to eat, reducing your calorie consumption. You'll also taste all the flavors of your meal more and feel more satisfied.
Medically reviewed in September 2019.