The blood cholesterol-lowering effect of fermented milk was demonstrated more than 30 years ago during studies conducted with Masai tribesmen in Africa. While some more recent studies support a cholesterol-lowering effect of cultured dairy foods, the data are conflicting. Different strains of lactic bacteria in cultured dairy foods appear to have different effects on blood cholesterol levels. In a study of older adults, intake of about one cup of yogurt with live cultures per day for one year prevented an increase in blood total and low-density lipoprotein (LDL) cholesterol levels.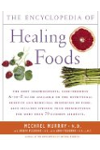 More About this Book
Encyclopedia of Healing Foods
From the bestselling authors of The Encyclopedia of Natural Medicine, the most comprehensive and practical guide available to the nutritional benefits and medicinal properties of virtually everything...
Continue Learning about Dietary Supplements