I suggest potassium, magnesium, and calcium. This diet will cause you to lose excess water, and electrolytes can go along with it.

Potassium can be consumed during meals by using a potassium-enriched salt like "Lite Salt" or, my preference, eating extra guacamole with Mexican meals. Avocadoes, the main ingredient in guacamole, contain 60% more potassium than bananas. Avocadoes also contain 75% insoluble fiber, which will help keep you regular. If you prefer pills, 99- milligram tablets with meals will do the trick.

Magnesium and calcium are easiest to consume in pill form, and 500 milligrams of magnesium taken prior to bed will also improve sleep.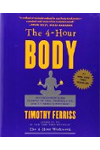 Continue Learning about Dietary Supplements