I suggest potassium, magnesium, and calcium. This diet will cause you to lose excess water, and electrolytes can go along with it.

Potassium can be consumed during meals by using a potassium-enriched salt like "Lite Salt" or, my preference, eating extra guacamole with Mexican meals. Avocadoes, the main ingredient in guacamole, contain 60% more potassium than bananas. Avocadoes also contain 75% insoluble fiber, which will help keep you regular. If you prefer pills, 99- milligram tablets with meals will do the trick.

Magnesium and calcium are easiest to consume in pill form, and 500 milligrams of magnesium taken prior to bed will also improve sleep.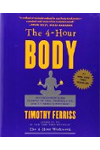 Continue Learning about Dietary Supplements
Whether you're visiting the drug store, grocery or natural food shop you'll likely find an aisle where there are jars and bottles of things for you to put in your body that are neither foods nor medicines. Ranging from vitamins an...
d minerals to fiber and herbal remedies, these supplements are not regulated in the same way as either food or medicine. Some of them are backed by solid research, others are folk remedies or proprietary cures. If your diet does not include enough of certain vitamins or minerals, a supplement may be a good idea. Natural treatment for conditions like constipation may be effective. But because these substances are unregulated, it is always a good idea to educate yourself about the products and to use common sense when taking them. This is even more true if you are pregnant or taking a medicine that may be affected by supplements.
More