Unfortunately, there's no one brand or pill that combines the recommended amount of every vitamin, mineral, and nutrient, but some are close and you can use a liquid or pill form. You'll have to do a little digging yourself, but I want to make it as easy as possible. So here I've listed our recommendations of pills and supplements that will make your body and mind stronger, healthier, and younger.
I'd love you to get them from diet, but many have imperfect diets -- so consider these recommendations as an insurance policy for an imperfect diet. All of these should be in divided doses: you can take half in the morning and half at night to keep constant levels in your blood during the day.
Vitamin A: More than 2,500 IU is too much (unless you have an eye condition called wet macular degeneration).
Vitamin B: Get at least the daily value (DV) of all the Bs plus a little more than daily value of these Bs:

B1 (thiamin) 25 mg.
B2 (riboflavin) 25 mg.
B3 (niacin) At least 30 mg, and you can take lots more after speaking with your doctor if you have elevated lousy LDL cholesterol or triglycerides.
B5 (pantothenic acid) 300 mg.
B6 (pyridoxine) 4 mg.
B9 (folic acid or folate) 400 mcg.
B12 (cyanocobalamin) 800 mcg.
Biotin 300 mcg.

Vitamin C: 800 mg or 50 mg twice a day if you're taking a statin drug.
Vitamin D: 800 IU if under age 60; 1,000 if 60 or over.
Vitamin E: 400 IU in the form of mixed tocopherols. Reduce to 100 IU from supplements if you're taking a statin drug.
Vitamin K: You should get enough in normal diet.
Calcium: This comes from many sources, so total all of them up and get at least 1,600 total mg for women, 1,200 mg for men.
Magnesium: 400 mg.
Selenium: 200 mcg.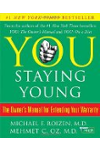 Continue Learning about Dietary Supplements
Whether you're visiting the drug store, grocery or natural food shop you'll likely find an aisle where there are jars and bottles of things for you to put in your body that are neither foods nor medicines. Ranging from vitamins an...
d minerals to fiber and herbal remedies, these supplements are not regulated in the same way as either food or medicine. Some of them are backed by solid research, others are folk remedies or proprietary cures. If your diet does not include enough of certain vitamins or minerals, a supplement may be a good idea. Natural treatment for conditions like constipation may be effective. But because these substances are unregulated, it is always a good idea to educate yourself about the products and to use common sense when taking them. This is even more true if you are pregnant or taking a medicine that may be affected by supplements.
More