"Probiotic" is the term used to describe health-promoting "friendly" bacteria ingested orally. These bacteria in the intestine purportedly provide a protective effect only when a proper balance is maintained among all the different bacteria that normally reside in the intestine.

If normal bacteria become depleted or the balance is disturbed by diet, infection, antibiotic use, lifestyle changes or stress, then potentially harmful "unfriendly" bacteria can overgrow and become established, leading to digestive and other health problems. These harmful bacteria are alleged to have the ability to cause gastrointestinal problems such as diarrhea, abdominal pain and/or bloating if not kept in check by the beneficial bacteria.

Furthermore, probiotics supposedly promote digestive health, balance and function and help maintain a healthy balance of "good" bacteria in the digestive tract.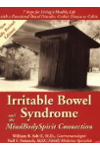 Continue Learning about Dietary Supplements