Light whipping cream (also called whipping cream) is cream that contains not less than 30 percent and no more than 36 percent milk fat. Whipping cream is generally ultra pasteurized to extend its shelf life and may be homogenized. Light whipping cream looks and tastes similar to light cream until whipped, when it becomes semi-solid and light.

Heavy cream or heavy whipping cream must contain a minimum of 36 percent milk fat. The product is pasteurized or ultra pasteurized and may be homogenized. Heavy cream is similar to milk in color, with a richer flavor and a thicker texture than the other cream products. When whipped, it makes a heavier semi-solid with a richer flavor than light whipping cream.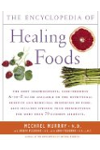 More About this Book
Encyclopedia of Healing Foods
From the bestselling authors of The Encyclopedia of Natural Medicine, the most comprehensive and practical guide available to the nutritional benefits and medicinal properties of virtually everything...
Continue Learning about Dietary Supplements