Stevia is a South American herb known as "sweet leaf." Rebiana is extracted from the herb and used to manufacture Truvia, an artificial sweetener. Truvia was recently approved by the FDA in 2008.

Pros: sugar and calorie free; contains trace amounts of nutrients.

Cons: has been known to cause nausea and bloating; intermediate studies have revealed that rebiana may be linked to DNA damage.

My advice: without long-term studies on the use of rebiana in artificial sweeteners, we simply don't know it might affect your health.
This excellent sugar substitute is safe, healthy, and natural. Used for many decades, it has recently been approved by the FDA for use in food processing. Therefore, more and more foods-even sodas-that include this healthy sugar substitute will soon be available.

Stevia comes from leaves of the stevia plant, an herb in the chrysanthemum family. It grows wild as a small shrub in parts of Paraguay and Brazil. The leaves contain an extract (called a stevioside) that may be 200 to 300 times as sweet as sugar. This extract is safe and contains no calories. It can be used in cooking and as an excellent overall sugar substitute. It is even safe for diabetics.

Keep in mind, however, that unless stevia is properly filtered it will leave a bitter or licorice aftertaste. If you get a brand that does not taste good, it was not properly filtered. Simply switch brands.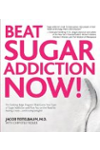 Stevia comes from the Stevia plant, which is grown mostly in South America and parts of Asia, where it's become one of the most popular low calorie sweeteners. It is also used in homeopathic treatments for everything from hypertension, weight loss, digestion, diabetes and skin diseases to physical and mental fatigue. Stevia has even been shown to suppress the growth of bacteria in the mouth (from a study conducted at Hiroshima University). Gaining quickly in popularity, Stevia should be available at your neighborhood health food store.
If you're looking to replace artificial sweeteners, stevia is a great, natural option. In this video, I will talk about how stevia is used in a daily diet.
Stevia is an herb that originated in South America; it contains no calories, does not cause blood-sugar spikes, and can be used in baking. It's much sweeter than sugar, which means that you need only a little bit to get the right amount of sweetness. Recently, stevia was approved by the FDA for use in food and drink products, and it's the first herb-based sweetener to get that approval. Research published in the journal Life Sciences and in the Journal of Human Ecology revealed that stevia is effective in reducing blood pressure and hypertension.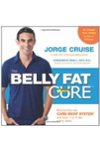 Continue Learning about Dietary Supplements