The Jerusalem artichoke is neither from Jerusalem nor an artichoke. It is the edible tuber, or underground stem, of a Native American plant belonging to the daisy family (Compositae) that is actually a variety of sunflower. The Jerusalem artichoke resembles a small knobby potato or piece of gingerfoot 3 to 4 inches long and 1 to 2 inches in diameter with light brown mottled skin, which may have a yellow, red, or purple tinge, depending upon the soil in which it is grown. It has a flavor and sweet aftertaste similar to those of the globe artichoke, hence its "artichoke" designation. A versatile vegetable, these sweet, crunchy, nutty-tasting tubers can be enjoyed raw or cooked. With a crispness similar to water chestnuts, they can even stand in for water chestnuts, served raw in salads or lightly cooked in stir-fries.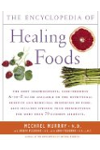 More About this Book
Encyclopedia of Healing Foods
From the bestselling authors of The Encyclopedia of Natural Medicine, the most comprehensive and practical guide available to the nutritional benefits and medicinal properties of virtually everything...
Jerusalem artichokes or sun chokes are making a comeback. They are a Native American vegetable but they are now available everywhere. They have no relation to either Jerusalem or artichokes! The sun choke is actually a tuber that resembles a nubby potato or a piece a ginger root. The sun choke has a sweet almost nutty taste and a crisp texture. It is a versatile vegetable that can be eaten cooked or raw. It can easily be added to other dishes. Like other tubers sun chokes store carbohydrates. This carbohydrate is mostly inulin which is a form of carbohydrate that sometimes causes flatulence. Sun chokes are very high in iron and are almost on par with red meat but with no fat.
Continue Learning about Dietary Supplements