Coenzyme Q10 is a naturally occurring substance created by your body to facilitate energy production in your cells. Some people's bodies do not produce enough Coenzyme Q10 for cells to function properly, so adding this substance as a supplement may help treat muscle-wasting diseases, such as mitochondrial disorders, Parkinson's disease, amyotrophic lateral sclerosis (ALS or Lou Gehrig's disease), Huntington's disease (HD) and muscular dystrophy (MD).
Doctors may also prescribe Coenzyme Q10 to treat heart disease, cancer, AIDS and gum disease. This drug's cancer-fighting ability may be due to the fact that it is an antioxidant, a substance that thwarts cell-damaging free radicals.
Although the Food and Drug Administration has given provisional approval to prescribe Coenzyme Q10 for diseases that have few other successful treatment options, studies have not yet determined this drug's effectiveness at treating or preventing any disease. Coenzyme Q10 is also known as Co Q10, mitoquinone, Q10, ubidecarenone, ubiquinone and vitamin Q.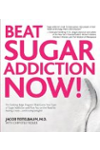 Coenzyme Q10 has gained a lot of attention in recent years because of its alleged ability to prevent cardiovascular aging-as well as for helping critically ill patients awaiting heart transplants. I believe that it does help your heart and that it may also help prevent your brain from aging.
Found naturally in the body's organs, coenzyme Q10 helps stimulate energy pathways at a cellular level, notably in muscle tissue and in all brain and nervous tissue cells. Our bodies naturally produce Q10-but only when we're not lacking in other nutrients, especially vitamin B6. In studies of hypertension, coenzyme Q10 seemed to lower high blood pressure; however, one study of patients with metabolic syndrome showed no improvement in blood pressure. Another study showed benefits for glycemic control for those with type 2 diabetes.
Studies have also been done with patients suffering from migraines, Lou Gehrig's disease, Parkinson's disease and other conditions, but results have been inconclusive or mixed.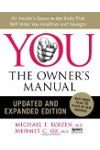 Coenzyme Q10 (CoQ10) is another very important ingredient that is getting a lot of attention lately both in skin care products and as a supplement. It is also called ubiquinone since it is found in such a wide variety of foods and because it is produced by every cell in the body. This makes it ubiquitous, hence the name ubiquinone. It is fat soluble and it is an antioxidant and a significant coenzyme in several critical pathways of energy production of the body. The ability of the body to produce CoQ10 decreases over time and in those on certain types of medicine such as certain cholesterol-lowering drugs. It is found in small amounts in almost every food you eat.
Coenzyme Q10, also known as CoQ10, is produced by the human body and is necessary for basic functioning in cells. CoQ10 levels are reported to decrease with age and to be low in patients with some chronic diseases such as heart conditions, muscular dystrophies, Parkinson's disease, cancer, diabetes and HIV/AIDS. Some prescription drugs may also lower CoQ10 levels. CoQ10 helps convert food into energy. CoQ10 is found in almost every cell in the body, and it is a powerful antioxidant.
Antioxidants fight damaging particles in the body known as free radicals, which damage cell membranes, tamper with DNA and even cause cell death. Scientists believe free radicals contribute to the aging process, as well as a number of health problems, including heart disease and cancer. Antioxidants, such as CoQ10, can neutralize free radicals and may reduce or even help prevent some of the damage they cause.
CoQ10 has been used, recommended, or studied for numerous conditions, but remains controversial as a treatment in many areas.
Continue Learning about Dietary Supplements