For over 2000 years, traditional Chinese medicine has used the herb Yin Yang Huo in herbal formulas to boost the libido. Otherwise known as Horny Goat Weed or Epimedium, Yin Yang Huo is a wild, leafy plant that contains a variety of flavonoids. One of those flavonoids is icariin. Icariin is believed to work by increasing the levels of nitric oxide which relaxes smooth muscle and by inhibiting the enzyme PDE-5. In short, icariin has a similar effect as sildenafil (Viagra) and vardenafil (Levitra).

As always, patients should consult with an NCCAOM board certified herbologist or their doctor before taking any herbs.
Ashwagandha can be very helpful both for libido and stress response! Ashwagandha is an Ayurvedic herb known to have aphrodisiac and mood-stabilizing properties. Recent studies suggest it activates the hypothalamic-pituitary-gonadal axis, influencing production of androgens in an adaptogenic fashion -- that means it adapts to what you need. In many women I find that they need a comprehensive blend of herbs to get the most desired results for libido, and they need to give it several months to work.

There are many aspects to support libido with the mind body connection as well, especially stress reduction in women. While men find having sex a major stress reliever, most of the time it is the opposite for women; women must be relaxed and de-stressed to want and fully enjoy sex to its fullest. We explore libido further in my article here:
http://www.womentowomen.com/sexualityandfertility/menopause-sexdrive-libido.aspx

I often suggest a blend of herbs as found in Herbal Equilibrium formula, as part of the Personal Program for Hormone Imbalance detailed here:
http://www.womentowomen.com/products/herbalequilibrium.aspx
http://www.womentowomen.com/programs/hormonalimbalance/default.aspx


It may sound like a character in a sci-fi movie, but Tribulus terrestris might have some benefits for men and women experiencing a decline in libido. The fruit, which has been used since the times of ancient Greece, increases luteinizing hormone, which enhances testosterone production -- possibly leading to an aphrodisiac effect (studies using an extract have found it to be effective).

Formerly recommended as a treatment for female infertility, impotence, and low libido in both men and women, it was also used to aid rejuvenation after a long illness.

The herb became widely known in the West when medal-winning Bulgarian Olympic athletes claimed that use of Tribulushad contributed to their success. High-quality studies on its use and dose are still limited, but we recommend 300 milligrams daily, since side effects are few and far between.

Another herb -- red velvet bean plant -- is used widely in Indian Ayurvedic medicine and contains L-dopa, which is converted to dopamine once it crosses the blood-brain barrier and might be used to treat Parkinson's disease in higher doses. However, it's also reported to stimulate the pituitary gland to release growth hormone and testosterone, and has been historically used as an aphrodisiac.

Patients need to be cautious taking dopamine and should discuss a 400-milligram dose of this herb with their doctors.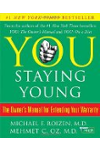 Continue Learning about Dietary Supplements