The health consequences of carnitine deficiency include confusion, vomiting and muscle weakness, as well as an enlarged heart and even brain dysfunction. It raises the risk for heart failure, liver problems, coma and sudden death.

Most healthy adults make enough carnitine on their own. But 1 in 100,000 newborns have a genetic disorder that causes primary carnitine deficiency.

People can also develop a deficiency later in life, which is called secondary carnitine deficiency. It is caused by certain disorders, such as kidney failure, and taking certain medications.

Carnitine is synthesized from the amino acid lysine in the liver, kidney, and brain. It also requires adequate levels of iron and vitamin C. A deficiency of any of these factors will lead to a deficiency of carnitine. Carnitine deficiency is linked to a large number of heart disorders, including familial endocardial fibroelastosis, cardiac enlargement, congestive heart failure, and cardiac myopathies. All of these disorders respond to carnitine supplementation. A deficiency in carnitine results in decreased fatty acid concentrations in the mitochondria and reduced energy production for the cell.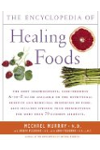 More About this Book
Encyclopedia of Healing Foods
From the bestselling authors of The Encyclopedia of Natural Medicine, the most comprehensive and practical guide available to the nutritional benefits and medicinal properties of virtually everything...
Continue Learning about Dietary Supplements