After a multivitamin, the second most important supplement for most people to take each day is fish oil, which contains important omega-3 fatty acids that were discussed in Dine Well. EPA (eicosapentaenoic acid) seems to have heart protective effects and DHA (docosahexaenoic acid) seems to be of benefit to the nervous system. Consider taking two to three grams (2,000 to 3,000 mg) of fish oil that contains both EPA and DHA. Be sure that you read the label and add the contents of DHA and EPA together to determine how much is contained in each capsule, because you want to take a total of two to three grams each day. Prescription forms of omega-3 fatty acids are also available.

Purchase a brand that is distilled and certified to be free of mercury and other toxins. According to a survey conducted by Consumer Reports, all of the top sixteen brands of fish oil have been verified to have the same high quality and purity of EPA and DHA as described on the label. Consumer Reports recommends that you shop by price. Don't use cod liver oil because many brands contain too much vitamin A. Flaxseed oil doesn't seem to have the same therapeutic effects of fish oil.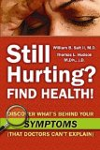 Ask your doctor whether he or she recommends fish oil supplements for you and, if so, which ones would be best. Read labels carefully to see not only how much fish oil a supplement contains but how much of the potentially beneficial omega-3 fatty acids are in the supplement. A common amount is 180 milligrams (mg) of eicosapentaenoic acid (EPA) and 120 mg of docosahexaenoic acid (DHA) per supplement.

Pick a fish oil produced by a reputable company -- one that certifies that the oil is free of heavy metals. Be sure to consult with your doctor before taking fish oil supplements or any dietary supplement.

Capsules containing mercury-free omega-3 fatty acids from fish with 600 mg of omega-3s made up of 360 mg of EPA and 240 mg of DHA. This is the clear winner at this time based on volumes of recent studies. For the potential health benefits related to maintaining brain, heart, hearing and eye health, take 1 capsule daily if you're not consuming 2-4 servings a week of fatty fish.

More info: Fish oils are fats found in fish with dark meat, including mackerel, lake trout, herring, sardines, albacore tuna and salmon, which are a rich source of long-chain polyunsaturated fatty acids (LCPUFA), better known as omega-3 fatty acids. The two most studied omega-3 fatty acids are the 20-carbon eicosapentaenoic acid (EPA) and the 22-carbon docosahexaenoic acid (DHA). These are the primary compounds in fish oils that scientists attribute to the health benefits of fish consumption. And by the way, a recent published review concluded that there is extensive evidence from three decades of research that fish oils, or more specifically the omega-3 polyunsaturated fatty acids (PUFAs) contained in them, are beneficial for everyone. This includes healthy people as a supplement for disease prevention as well as those with heart disease -- including post-myocardial infarction (MI) patients and those with heart failure, atherosclerosis, or atrial fibrillation.
Continue Learning about Dietary Supplements