Watch as Naturopathic Doctor and Licensed Acupuncturist Dr. Pina LoGiudice explains the health benefits of probiotics.
In addition to protecting against colds and flu and promoting healthful bacteria, probiotics can help relieve diarrhea caused by infection or antibiotics, irritable bowel syndrome, or Crohn's disease. Look for yogurts and plain kefir, as well as other fermented foods that contain strains of Lactobacillus and Bifidobacteria.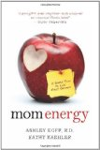 More About this Book
Mom Energy: A Simple Plan to Live Fully Charged
       From celebrated dietitian Ashley Koff and fitness trainer to the stars Kathy Kaehler comes Mom Energy, an exciting new way for moms to tap into their own natural and renewable sources of...
Currently, the Food and Drug Administration (FDA) has not approved any health claims for probiotics, sometimes called "good bacteria," but research has shown that these beneficial microorganisms may be helpful in treating diarrhea, irritable bowel syndrome and inflammatory bowel disease. Studies also suggest that probiotics may play a role in preventing tooth decay and periodontal disease, as well as help in the treatment of stomach ulcers. Some researchers have even speculated that probiotics might someday be used to reduce cholesterol levels and treat obesity.

You can get probiotics by eating foods like yogurt, so long as it contains live, active cultures. You can also take probiotic supplements. But talk to your doctor before trying them, and don't substitute probiotics for any proven conventional medical therapy.

Probiotics, the good bacteria found in yogurt and other fermented foods, are an important part of a healthy immune system, says registered dietitian Samantha Heller. Watch this video to find out how probiotics work in your gastrointestinal tract to keep you from getting sick.
Dr. Michael Picca, a gastroenterologist at the Mayo Clinic reports, "One study in Sweden found that a group of employees who were given probiotics missed less work due to illness than did employees who were not given probiotics. Other studies have found probiotics to be helpful in managing the signs and symptoms of irritable bowel syndrome (IBS)." But he notes that research is just beginning. Probiotic bacteria may turn out to support the immune systems of elderly people or those with weakened immune systems. And it seems to have promise for treating bacterial vaginosis, diarrhea, foodborn pathogens, and some infections. But what if probiotics stimulate the riskier immune functions in people with multiple sclerosis (MS)? It is simply uncharted territory at this time.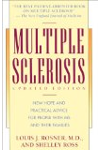 More About this Book
Multiple Sclerosis
Too often, multiple sclerosis is thought of only as "the crippler of young adults." But in fact, 75 percent of all people with MS will never need a wheelchair. In Multiple Sclerosis, Dr. Louis J....
New research reveals that probiotics, those beneficial bacteria that live in your intestines, may boost immune function and elevate mood by decreasing anxiety and depression. Scientists discovered a mind-gut link through microbiota called Lactobacillus rhamnosus on the central nervous system via the neurotransmitter gamma-aminobutyric acid (GABA). According to the study, the more probiotics ingested, the less stress, depression, and anxiety in the rodents tested. A different study found that daily ingestion of Lactobacillus paracasei or Bifidobacterium animali increased levels of a crucial antibody called IgG3, that helps fight disease and infection.

If you suspect your diet is low in probiotics, you can try using acidophilus and other probiotic supplements. They're inexpensive, safe, and tolerated very well.
Why take probiotics? The good bacteria in them do more than keep your digestive tract peaceful. Probiotics also counteract antibiotics (which can send your stomach on a Ferris wheel ride); fight inflammation, urinary tract infections and ulcers; ease allergies; and even deter weight gain.


Probiotics are the beneficial bacteria in our gut that keeps our digestion running smoothly and boosts our immunity. Watch as pharmacist Suzy Cohen, RPh, explains all the healthy benefits probiotics can provide to our digestion, immunity and mood.
Probiotics are the good, healthy bacteria that populate the intestines and fight yeast overgrowth in the body. Watch as functional medicine expert Elizabeth Boham, MD, discusses what to look for when buying a probiotic to get the most benefits.
Continue Learning about Dietary Supplements