Methylsulfonylmethane (MSM) is a compound found in plants and some foods that is helpful to joints and in forming tissues like tendons and ligaments. Because it may slow pain signals as they travel through nerves, MSM has become a popular supplement for people with arthritis, either alone or combined with glucosamine. MSM is also sometimes taken for hay fever. However, there's little scientific evidence to show that MSM helps for either condition. More research is needed.
Methylsulfonylmethane (MSM), is derived from dimethyl sulfoxide (DMSO). DMSO has been reported to be helpful for a variety of medical ailments, but it fell out of favor many years ago because of potential adverse reactions, including eye lens problems, and the fact that people who used it smelled like a mixture of garlic and oysters.

MSM does not have these effects. Although the usefulness of MSM has not yet been proven, it has become popular.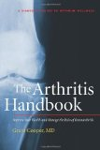 Continue Learning about Dietary Supplements
Whether you're visiting the drug store, grocery or natural food shop you'll likely find an aisle where there are jars and bottles of things for you to put in your body that are neither foods nor medicines. Ranging from vitamins an...
d minerals to fiber and herbal remedies, these supplements are not regulated in the same way as either food or medicine. Some of them are backed by solid research, others are folk remedies or proprietary cures. If your diet does not include enough of certain vitamins or minerals, a supplement may be a good idea. Natural treatment for conditions like constipation may be effective. But because these substances are unregulated, it is always a good idea to educate yourself about the products and to use common sense when taking them. This is even more true if you are pregnant or taking a medicine that may be affected by supplements.
More