Creatine is a dietary supplement that is popular for building athletic strength. Whether you should take it depends on your goals, your health and what other supplements or prescription drugs you may already be taking.

Your body makes creatine naturally. You also get it in your diet, especially from fish and meat. If you are relatively young and athletic, there is evidence that creatine supplements can help you do better at high-intensity activities such as sprinting. Studies in older people, however, have been mixed, with some showing a benefit and others not.

According to the Natural Medicines Comprehensive Database, creatine supplements are "possibly effective" for improving short-term athletic performance in young people and "likely safe" when taken at recommended doses. People with certain medical conditions, such as kidney disease, should not take creatine supplements.

Some athletes laud the supplement creatine as a wonderful muscle builder -- making the difference between a homer and a long out, or between a world record and third place. Some studies show that creatine can increase power and speed as well as cellular energy, but the fact is that most of the gain in muscle size is due to increased water accumulation. Studies also suggest that a simple sugar and some protein -- think an apple with a handful of nuts plus a bottle of water -- can help muscles recover faster after exercise. Creatine, a naturally occurring substance produced mainly in the kidneys and liver, builds strength, but not aim, so you may be able to throw the football to the next field over, but not into the running back's hands. Or your serve could knock someone over every time, but you can't ever get it to stay in the court.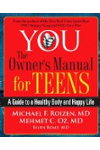 Continue Learning about Dietary Supplements
Whether you're visiting the drug store, grocery or natural food shop you'll likely find an aisle where there are jars and bottles of things for you to put in your body that are neither foods nor medicines. Ranging from vitamins an...
d minerals to fiber and herbal remedies, these supplements are not regulated in the same way as either food or medicine. Some of them are backed by solid research, others are folk remedies or proprietary cures. If your diet does not include enough of certain vitamins or minerals, a supplement may be a good idea. Natural treatment for conditions like constipation may be effective. But because these substances are unregulated, it is always a good idea to educate yourself about the products and to use common sense when taking them. This is even more true if you are pregnant or taking a medicine that may be affected by supplements.
More