Branched chain amino acids (BCAA) -- a primary component of muscle -- account for more than one-third of all amino acids in muscle protein. They're studied for a variety of purposes, including for aiding muscle recovery and decreasing effects of diabetes.

Since researchers found that people with certain liver diseases may have decreased levels of these branches amino acids circulating in their body, BCAA supplementation in liver patients has been studied.

So far, there's no evidence to suggest that they're helpful as a preventive means, but they could be helpful if you're suffering from advanced liver disease like advanced cirrhosis.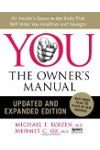 Continue Learning about Dietary Supplements