No safety concerns are associated with maple syrup. Maple syrup is not a common allergenic food and does not contain goitrogens or purines. Since maple syrup contains small amounts of oxalates, which can bind to calcium in the urinary tract to form kidney stones, it should be limited or avoided by individuals prone to kidney stones.

Maple syrup is usually tapped from wild trees in the United States. However, only organically certified maple syrup is guaranteed to be free of agricultural chemicals.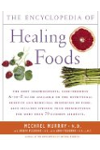 More About this Book
Encyclopedia of Healing Foods
From the bestselling authors of The Encyclopedia of Natural Medicine, the most comprehensive and practical guide available to the nutritional benefits and medicinal properties of virtually everything...
Continue Learning about Dietary Supplements