Since honey can contain spores of Clostridium botulinum -- the causative agent of botulism, an infection in infants -- children less than 12 months old should not be fed honey. Due to their more mature digestive tract, persons one year of age and older can safely consume honey.

Allergic reaction is the most common side effect of bee products. If you know you are allergic to honey, bee pollen, or conifer and poplar trees, do not use bee products. Allergic reactions can range from very mild, such as mild gastrointestinal upset, to more severe reactions, including asthma, anaphylaxis (shock), intestinal bleeding, and even death in people who are extremely allergic to bee products.

Honey contains small amounts of oxalates. Individuals with a history of kidney stones containing calcium oxalate should limit their consumption of this food.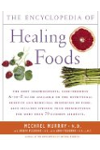 More About this Book
Encyclopedia of Healing Foods
From the bestselling authors of The Encyclopedia of Natural Medicine, the most comprehensive and practical guide available to the nutritional benefits and medicinal properties of virtually everything...
Continue Learning about Dietary Supplements