Allergy to pumpkin seeds is rare. If an allergic reaction is to occur, it manifests as itching and swelling of oral mucosa, and asthma. Three patients with symptoms after ingestion of roasted pumpkin seeds have been reported; however, all the patients fished for sport and used pressed pumpkin seed flour as bait. The case histories suggest inhalation of the flour to have been the relevant route of sensitization, leading to the allergy.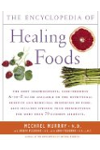 More About this Book
Encyclopedia of Healing Foods
From the bestselling authors of The Encyclopedia of Natural Medicine, the most comprehensive and practical guide available to the nutritional benefits and medicinal properties of virtually everything...
Continue Learning about Dietary Supplements