Research shows that Rhodiola rosea, when consumed as a tea or with a light alcohol like vodka, can aid with erectile dysfunction and improve prostate function.

To make tea: Cut fine 5 grams of Rhodiola rosea roots. Pour the roots into a cup of boiling water and leave for (brew) at least four hours. Then filter. Drink one-fifth cup three to five times per day. You can also dilute Rhodiola rosea tea with juice, tonic, or other herbal teas.

To make vodka mix: Mill 30 grams of Rhodiola rosea roots in a coffee grinder, add 150 milliliters of vodka without aromatic additives, agitate, and steep three to five days at room temperature. Separate and filter the extract. Have a teaspoon and a half a day for about three weeks (preferably at night, especially if you're operating heavy machinery).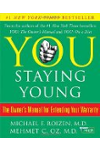 Continue Learning about Dietary Supplements