The long-term, cumulative effects of probiotics, particularly in children, are not known. But some studies indicate that these bacteria, which are the same as or similar to the live microorganisms found naturally in the human body, are helpful for atopic eczema (a skin condition most common in infants). Even more research shows that probiotics can help treat certain types of diarrhea. Probiotics come in supplement form and in foods such as dairy products with added live cultures. Consult with your child's doctor regarding the appropriate use of probiotics for your child.

Foods and supplements that contain live "good" bacteria, called probiotics, have become trendy in the last several years. But what exactly are probiotics? They're "live microorganisms, which, when administered in adequate amounts, confer a health benefit on the host," according to the World Health Organization. Foods with added probiotics, such as certain yogurts and other dairy products, are marketed for children (adults, too) in vague terms as "immune system boosters."

There has been a lot of positive research documenting probiotic use in children for reducing diarrhea caused by infections or antibiotic use. Probiotics in foods and supplements have been used in Europe for many years for these purposes and are safe. There are many different types of probiotic organisms. There is no one-size-fits-all for all conditions, so it's important not only to use the appropriate probiotic for your child's symptoms but also to use the correct dosage.

Talk to your doctor, or check the product's label to make sure you're using the probiotic correctly.
When I recommend probiotics for digestive health, I prefer to prescribe it in supplemental forms (rather than in prepackaged foods), because the probiotics are much more consistent in this form and are generally more effective than probiotics in a food that's been sitting on a shelf or in a refrigerator. This way, too, I know exactly what type of bacteria is being ingested and the amount. BioGaia, which is available as probiotic-coated straws that can be used in any drink, chewables, or drops for infants, is one that I prefer for patients. I also recommend Florastor Kids (a tasteless powder that mixes into any beverage) and Culturelle (tablets) when appropriate for my patients. Probiotics are available over the counter at most grocery or drug stores.

From The Smart Parent's Guide: Getting Your Kids Through Checkups, Illnesses, and Accidents by Jennifer Trachtenberg.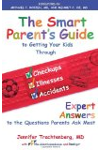 If your child is having a lot of gastrointestinal (GI) issues, it might be worth exploring the use of probiotics -- that is, organisms that live in fermented foods that help colonize the gut with good bacteria. While it's not clear how probiotics work (they may calm the immune system or help the immune response in other ways), it is clear that they do help relieve irritable bowels. Get them in the spore form. That's because acid in the stomach can kill the live form of bacteria, and we need to recolonize those.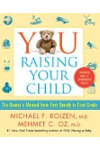 Continue Learning about Dietary Supplements
Whether you're visiting the drug store, grocery or natural food shop you'll likely find an aisle where there are jars and bottles of things for you to put in your body that are neither foods nor medicines. Ranging from vitamins an...
d minerals to fiber and herbal remedies, these supplements are not regulated in the same way as either food or medicine. Some of them are backed by solid research, others are folk remedies or proprietary cures. If your diet does not include enough of certain vitamins or minerals, a supplement may be a good idea. Natural treatment for conditions like constipation may be effective. But because these substances are unregulated, it is always a good idea to educate yourself about the products and to use common sense when taking them. This is even more true if you are pregnant or taking a medicine that may be affected by supplements.
More