We actually know an enormous amount about nutritional supplements. My recently published textbook, Nutritional Medicine (www.doctorgaby.com) has more than 15,000 citations to the medical literature, and at least half of those citations are about nutritional supplements.

Conventional medical doctors know so little about nutritional supplements because nutrition is not taught in medical schools, and most of the research on supplements appears is journals that are not read by the average doctor.

We would know even more about nutritional supplements were it not for the fact that most of them are not patentable and, consequently, the pharmaceutical industry has no incentive to fund the necessary research.
The biggest connection most people have with alternative medicine isn't hypnosis, massage, acupuncture, or anything they do to their bodies; it's the herbs and nutritional supplements they put into their bodies.

A simple multivitamin, herbs like ginkgo biloba…they're examples of edible alternative medicine that millions of Americans have no trouble swallowing every single day of their lives. And the YOU docs recommend taking several nutritional supplements, too.

But with the exception of a few basic vitamins (A, C, D, E, B5, B6, B12, folate, and niacin) and a few minerals (calcium, magnesium, selenium, potassium, and iron), we have limited scientific information about most of the supplements on the market. One of the most frustrating aspects about the millions of pills lining drugstore and health food store shelves isn't that they don't work, but rather that we don't have proof they actually do work.

Like space, the ocean floor, and all issues theological, what we know about the benefits and harms of nutritional supplements is dwarfed by what we don't know. And to quote a recent Secretary of Defense, we don't even know what we don't know.

Sure, for many minerals and vitamins, we know the minimum amounts of essential nutrients needed for survival -- the recommended daily allowances (RDAs) or the daily values (DVs). But we know very little about the optimal doses you should take of those minerals and vitamins to prevent, slow, or even reverse diseases and age-related maladies.

Nutritional supplements aren't regulated by the Food and Drug Administration (FDA), and they aren't submitted for testing before they're sold. Consequently, there have been few or no large, controlled scientific studies on the majority of nutritional supplements, so their effectiveness (and even safety) is part faith and part conjecture.

Because there's little hard evidence, marketers can claim anything or nothing at all, both of which can greatly mislead buyers. Most supplements are sold without any description of what they are, why they are supposedly good for us, or how we should take them. It still boggles my mind that this is legal.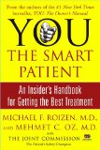 Continue Learning about Dietary Supplements